Guitar Efficiency eBook
On Sale
Guitar Efficiency
 is meant to give you DAILY workouts to get your hands syncopated and warmed up for your regular practices or performances. In this book I will be testing and pushing you on what I like to call
"THE ESSENTIAL 4"
: SPEED, ENDURANCE, TECHNIQUE and ACCURACY.
AUTHOR: Zachary Adkins
🎸1st Place National Contest Winner 
📒Amazon Best Selling Author
🏫Owner of 2 Music Schools (400 total students)
👨‍🏫18 Years of Guitar experience
WHAT'S IN THIS BOOK?
There are 7 Chapters to coincide with 7 days of the week. You can choose which exercise to do on what day, but the best way to approach it is to tackle 1 Chapter Per Day and move on to the next.
The ideas and techniques you will learn from this book include:
Chromatic ScalesMajor and Minor ScalesPentatonic ModesDiatonic ModesArpeggiosOdd Note GroupingsVarious Picking TechniquesFinger Independence...and MUCH MORE
This book is NOT a "Lick Book" or a "Solo Idea" book. The intent of this is strictly to improve on "THE ESSENTIAL 4" over a period of time. It is not meant to take these ideas and steal them for a solo. Yes, the combination of Music Theory and Techniques will help you create solos, however, the exercises specifically laid out here are meant for mechanical improvement.
BONUS
!
There is also a Weekly Journal Section to mark your progress. This allows you an opportunity to look back on your progress throughout and adjust your approach. Whether you are just starting out, been playing a couple years or even an experienced Pro…. You WILL become a better guitar player after utilizing what is inside this book.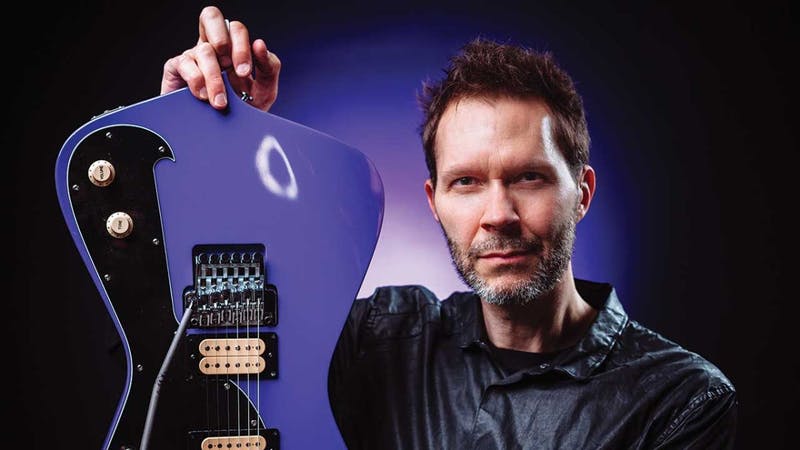 Paul Gilbert
"(Zach) played some Sweep Picking Things I've NEVER seen before in my life.... I'm not even going to attempt those...Astonishing SPEED and CLARITY and cool vibrato. Really enjoyed listening to (him) play!"
Mark Tremonti
"Zach is a tremendous player. His techniques and creativity are TOP NOTCH!"
Steve Vai
"I can only say "THANK YOU" for what you are doing. Because lessons are really, for some people, they are just KEY. They were key for me when I was learning the ropes"
​
Bumblefoot
"Zach is an Intelligent, creative player with INCREDIBLE skill! Students will benefit greatly from his wisdom and expertise."